5 reasons to compost waste!
Reduce waste up to 80%
Carbon footprint reduction
Lower costs (manpower and operating costs)
Return On Investment within 5 years
Increase revenue

Sustainable waste compost
How can you process different organic food waste?
Food such as potatoes, vegetables & fruit, restaurant waste or left overs from the animal shelters can be easily processed and composted with the DTE Envirodrum. Turn your waste into a fertile soil amendment. Reduce costs and emissions at the same time. This machine is already being used successfully in zoos (manure and green waste), in horticulture and at waste processing companies.

How it works
The Envirodrum is an in-vessel composting drum. With proper mixing and aeration, the in-vessel composting process in the drum can be greatly accelerated. The composting drum is suitable for composting many types of food waste, like potatoes, vegetables or even coffee waste. The machine is always specifically tailored for the type of waste and the amount to be composted. By eliminating transport costs companies will save money and help close the loop on their waste streams.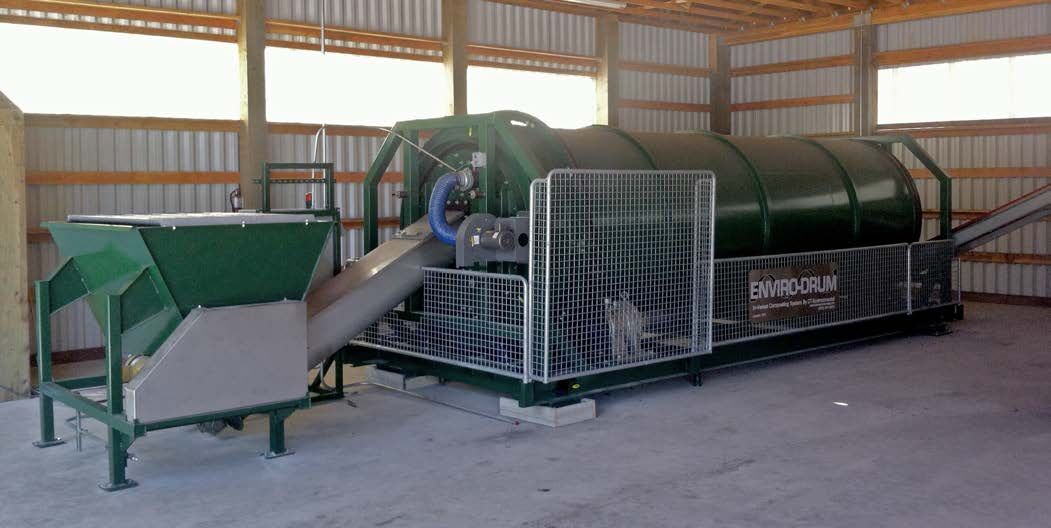 "Stop wasting trash!"
Gain from your waste by composting it into fertilizer. The product is always tailor-made for your company. Make composting easy with the ENVIRODRUM.
More information?
Would you like to know more about the possibilities of the DTE ENVIRODRUM on your farm? Leave your details and you will receive more information without obligations!