Advantages of the DT360
Low energy costs
Low maintenance costs
The screen is adjustable
Easy to operate
Self-regulating process

Low Maintenance
This belt driven screen is the most superior system on the market. In combination with impellers with sealed stainless steel bearings, the DT360 promises a longer maintenance-free period, while changing the belt is simple and inexpensive. The DT360 is as low maintenance as a machine can be...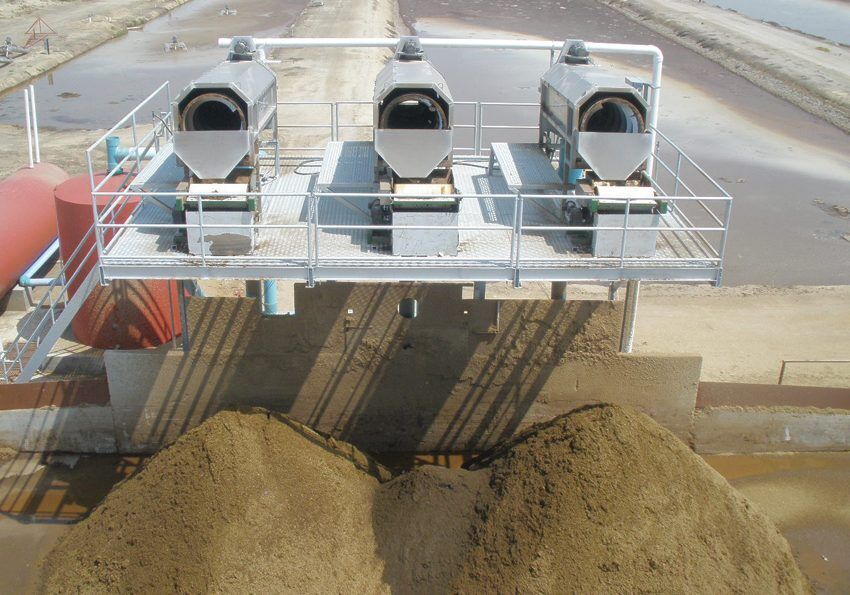 How it works
There is a great demand in dairy farming for a reliable, self-cleaning manure separator at a reasonable price. As a result, Daritech developed the concept of an internally fed rotary screen with an external spray bar. We are pleased and proud to introduce the DT360.

The DT360 has many features that are ideal for dairy farmers. The manure separator combines performance, reliability and maintenance costs to meet today's challenges in manure handling. Because your time and that of your employees can be better spent on things that make dairy farming more productive, it's nice that the time you spend on maintenance and cleaning is limited. Thanks to the automated spray bar, the DT360 has a continuous cleaning of the screens with minimal labor required.



More information?
Would you like to know more about the possibilities of the DT360 on your farm? Leave your details and you will receive more information without obligations!