Advantages of the DTX?
Lower your energy costs
Low maintenance
Many types of manure possible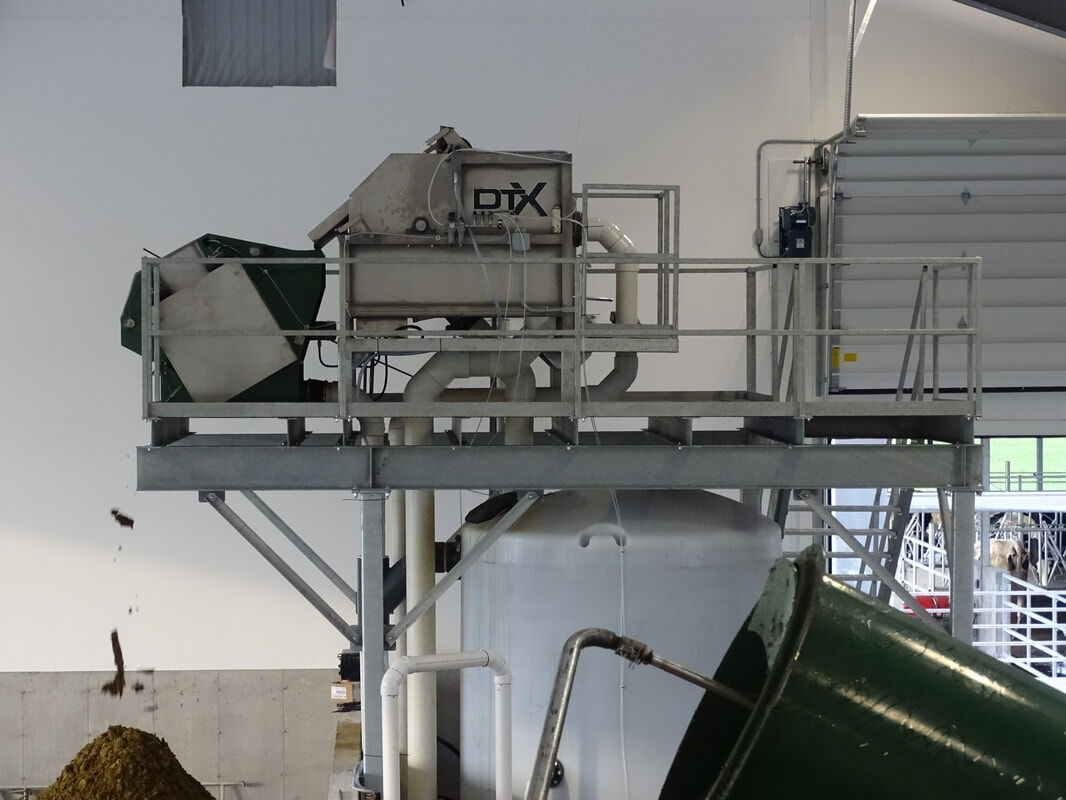 How it works
​The DTX separator ensures a fine separation without having to clean the screen. In addition, it also allows a high throughput without the need to regulate the input amount, even with a high content of dissolved manure.

DariTech is one of the most progressive companies in the field of manure separation.
The machines in the DTX line are available in three different sizes. This, in combination with six sizes of screen openings, ensures that there is a tailor-made solution for every company in the dairy industry.
More information?
Would you like to know more about the possibilities of the DTX on your farm? Leave your details and you will receive more information without obligations!