Why?
The screw press separators are designed for dewatering fiber-rich organic and animal manure. Screw presses are mainly used for the separation of solid and liquid manure fractions, but also for the separation of digestate. These separators have been successful for years and are used by companies all over the world. Our screw press manure separators are known for their high efficiency, among other things.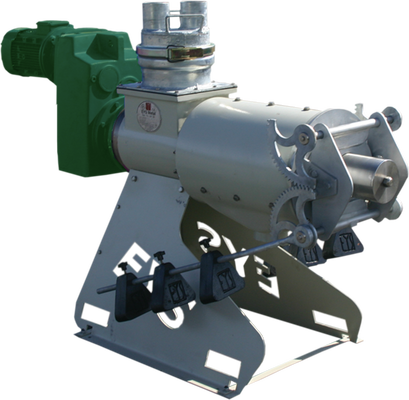 A different model for every situation
SP-600 For standard use. This machine is capable of separating a high capacity manure and produces a manageable amount of solids between 25% and 30% dry matter. The SP-600 is well suited for a company that wants to remove the fiber before long-term storage and stack it in a neat and dry pile.


SP-600HD Exclusively developed for the preparation of the raw material for Daritech's in-vessel composter: The BeddingMaster. The SP-600HD has heavy duty components coupled to a slow-speed gearbox that dries the solids to more than the 35% dry matter required for effective composting.


SP-800HD is a longer, higher-capacity, faster-running separator for larger farms. Produces solids with more than 32% dryness for, for example, green litter.
More information?
Would you like to know more about the possibilities of the screw press separators on your farm? Leave your details and you will receive more information without obligations!