Give your calves a healthy start
In the first months of life many calves become ill. They suffer from diarrhea or lung problems and in most cases, this is due to the housing of the young calves and the hygiene during feeding.
Cleaning milk bottles
Most young calves are fed by bottle or bucket. Increasingly more farmers choose for bottles, but the sanitation of the bottles takes a lot of man hours. Because of our collaboration with WESTWAARD we offer several types of Bottle washers and Nipple washers to make the sanitation easier. The use of the Bottle Washer is effortless, takes up little space and hygienically cleans the bottles within 40 minutes.
Pasteurizing milk
In addition, more and more dairy farmers decide to pasteurize milk themselves. In this case professional equipment is crucial. Due to our collaboration with WESTWAARD we offer a variation of milk pasteurization machines.
Why choose WESTWAARD?
If hygiene is a priority
The machine is easy to operate
Minimum power consumption
Compact systems
Complete remote controllable
Quick return on investment
Most efficient and economical method available
How it works
Give calves a good start by ensuring the hygiene of the milk and bottles. The Bottle Washer makes it simple and ensures that the hygiene of the bottles remain at a high level. You place the used bottles in the Bottle Washer, the nipples in the separate bin and start the program. Within 40 minutes the program cleans and disinfects the bottles.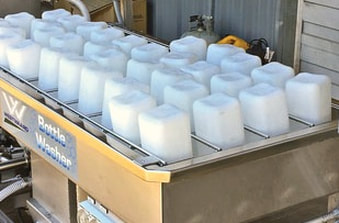 Our solutions for calves feeding

Why is hygiene important when feeding calves?
The first weeks after the birth of a calf have a strong influence on the further development and productivity of a dairy cow. Feeding from clean bottles or buckets are essential for feeding calves. The immune system of calves that have ingested colostrum does not start until the calf is 4 till 7 weeks old. Until then, but certainly afterwards, hygiene is a priority when feeding the calves. In the first week a calf is vulnerable and prone to health problems. By ensuring the hygiene of the bottles or buckets, many common diseases can be prevented.
Calves need antibodies to protect themselves. A calf can't produce these antibodies itself in the first weeks of life, which is why calves are completely dependent on the antibodies that are in colostrum. The most common cause of bacterial contamination is that the materials are not clean. That is why the Bottle Washer is a good addition to the farm to ensure hygiene and to raise healthy calves.